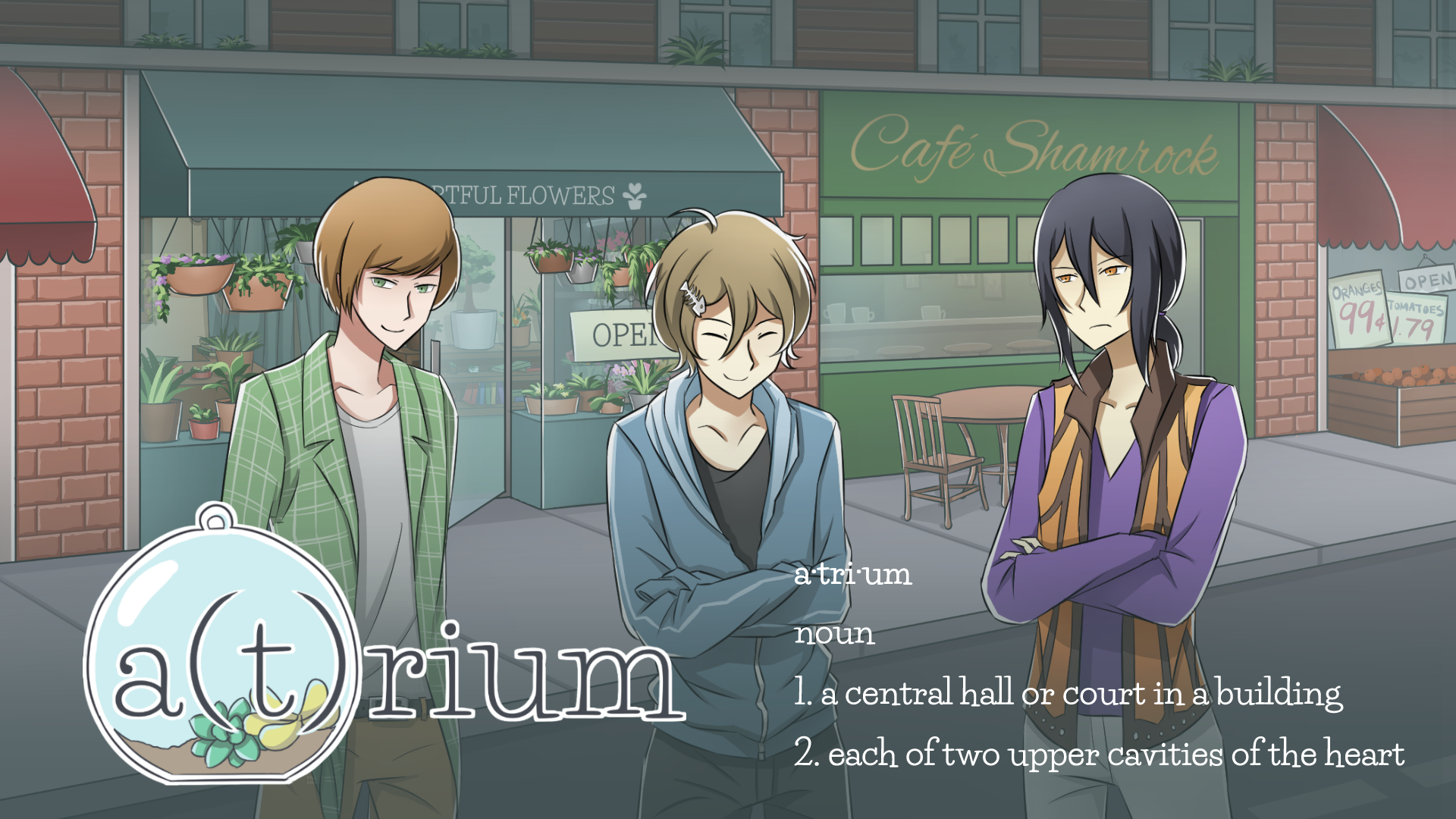 a(t)rium
First things first: thank you for 1000+ downloads on a(t)rium! We're grateful that you gave the demo a try, even though it's a very short demo.
Second of all: the NaNoRenO version of a(t)rium has been updated to version 1.1, which includes a few minor changes to the script. (Very minor changes.) As before, the demo can be downloaded on itch.io.
Last but not least: the Visual Novel Asterism (ASTER*SM) Discord server now has custom a(t)rium emotes!
ASTER*SM is co-hosted by Studio Dipper (@studio-dipper) and Ebullience Games (@ebulliencegames), and it is a small community of visual novel lovers. We talk about video games, play Cards Against Humanity, and make Lads in Distress memes, among other activities. Join us here!